Interested in becoming a guest blogger for the Learning Professor?
If you are interested in submitting a guest blog to The Learning Professor, please send an email to Dr. Jenni Jacobs at support@learningprofessor.com. Please include the topics you are interested in presenting as well as your credentials and a sample of your writing.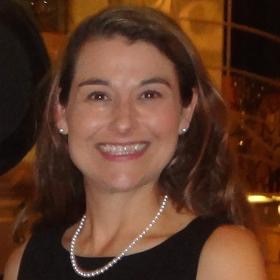 Educator, Trainer, Designer
I am an educator, trainer, and designer who is passionate about using the students' interests to enhance his/her learning. Whether it is a child exploring droplets of water from a fountain or an adult unlocking the secrets to the universe, their interests help to motivate learning.
Bridging the gap between theory and application is a problem I find many learners struggle to understand.  I am committed to designing learning that takes theory into real world applications.
I have been involved in the field of Early Childhood Education for over 20 years and in many different positions.  I have a Bachelor's degree in Child Psychology from the University of Minnesota and a Masters in my Psychology from Arizona State University.   I also will have completed her second Master's degree in Instructional Design and Technology anticipated Fall 2019.
I have been an adjunct instructor for University of Cincinnati's on line ECE program since 2002 and currently works with student teachers.  I also am an adjunct instructor at Cincinnati State teaching Educational Psychology.  I am a consulting trainer for 4C's as well as a private early childhood consultant. Previously, I was the director and lead preschool teacher at Miami University Hamilton's Campus Kids for over 11 years. I brought the center successfully through NAEYC Accreditation and was principle investigator for CCAMPSI grant out of the Department of Education.  I was also the accreditation and quality chair for Cincinnati Association for the Education of Young Children for over 3 years.